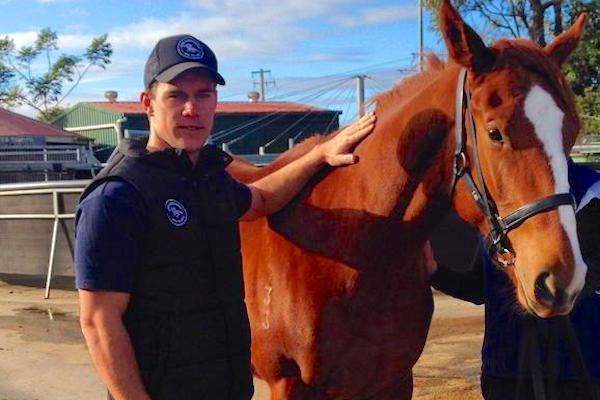 Drew Irwin was impressing the big names in Australian racing well before his immediate success in the racehorse syndication business.
Drew was the recipient of the Australian Thoroughbred Scholarship, which entailed interviews and multiple assignments to win opportunity provided by the Arrowfield and Coolmore organisations.
The scholarship enabled Drew to complete the Diploma of Equine Management at Marcus Oldham College, which entailed working at studs, leasing a thoroughbred to learn the requirements involved and working at syndicators Clanbrooke to gain experience in syndication management.
Irwin conducted his own studies on the relative performances of yearlings purchased, finding those bought for lower prices performed extremely well, often surpassing the returns of high-priced buys on the racetrack.
The study convinced Drew the possibility existed to purchase good, tough racehorses in the lower end of the market, which opens the opportunities for owners of all budgets to get involved with our great sport.
An electrician by trade, Drew knows a solid day's work invariably produces terrific results and will pour through catalogues and inspect all types of horse to get the best stock for his clients.
Drew has already shown his eye for talent in a thoroughbred, securing Heart Skipt A Beat for $37,500 as a yearling but the filly has already returned her owners' investment many times over and holds a six-figure value as a broodmare after her Group 1 placing in the JJ Atkins over 1600m at Eagle Farm.
Drew was also quick to act, buying Heart Skipt A Beat's sister at the moment the older sibling showed ability for trainer Liam Birchley.
The answers to the frequently asked questions are available on the 'FAQ' page of this website but why not contact Drew to find out how you can get involved with one of Queensland's brightest young syndicators?
---